Since 2016 Recess has connected hundreds of event organizers with brand sponsors from some of the worlds biggest and best brands - from payment platforms like Apple Pay and Cash App, to ride sharing services like Lyft and Getaround, to food and beverage companies like Red Bull and KIND Snacks.
Schools like UCSD, Northwestern, Miami, and hundreds of others have used the Recess platform, some earning over $20,000 in additional sponsorship revenue. Analyzing some of the top earners on the Recess platform, we've developed a short list of best practices that you can follow when publishing your events that will help you win more sponsors.
1. Publish as many events as you can, as early as possible
While brands are always trying to fill one off dates and unexpected openings on their calendars, most brands aim to book their events at least 30 days out, with some of them booking all the way up to 6 months in advance. To increase your chances at winning sponsorships list your events as soon as you know that they're happening, even if you don't have every single detail locked in. Publishing multiple events increases the chance that one or more of them will fall on an open date in a brand's calendar. Many brands also prefer to visit a campus more than once allowing them to stay top of mind for students who visit their activation.
2. Price your sponsorships competitively.
Pricing is the first thing that brands look at when determining whether or not to go to an event, and in the nearly 5 years that we've been facilitating sponsorships - we've heard that a lot of event organizers just aren't sure what their opportunities are worth. We've taken this feedback and created a price tip in our event form using historical data points from every single sponsorship that's ever been booked on the Recess platform to let you know exactly what brands are willing to pay to be at your event. Of course, this is just a suggestion and you're free to price your events at your own prices, or allow brands to come for free as some organizers are required to do. Northwestern's Dillo Day saw massive success when using our pricing for ALL of their sponsorships on and off the Recess platform.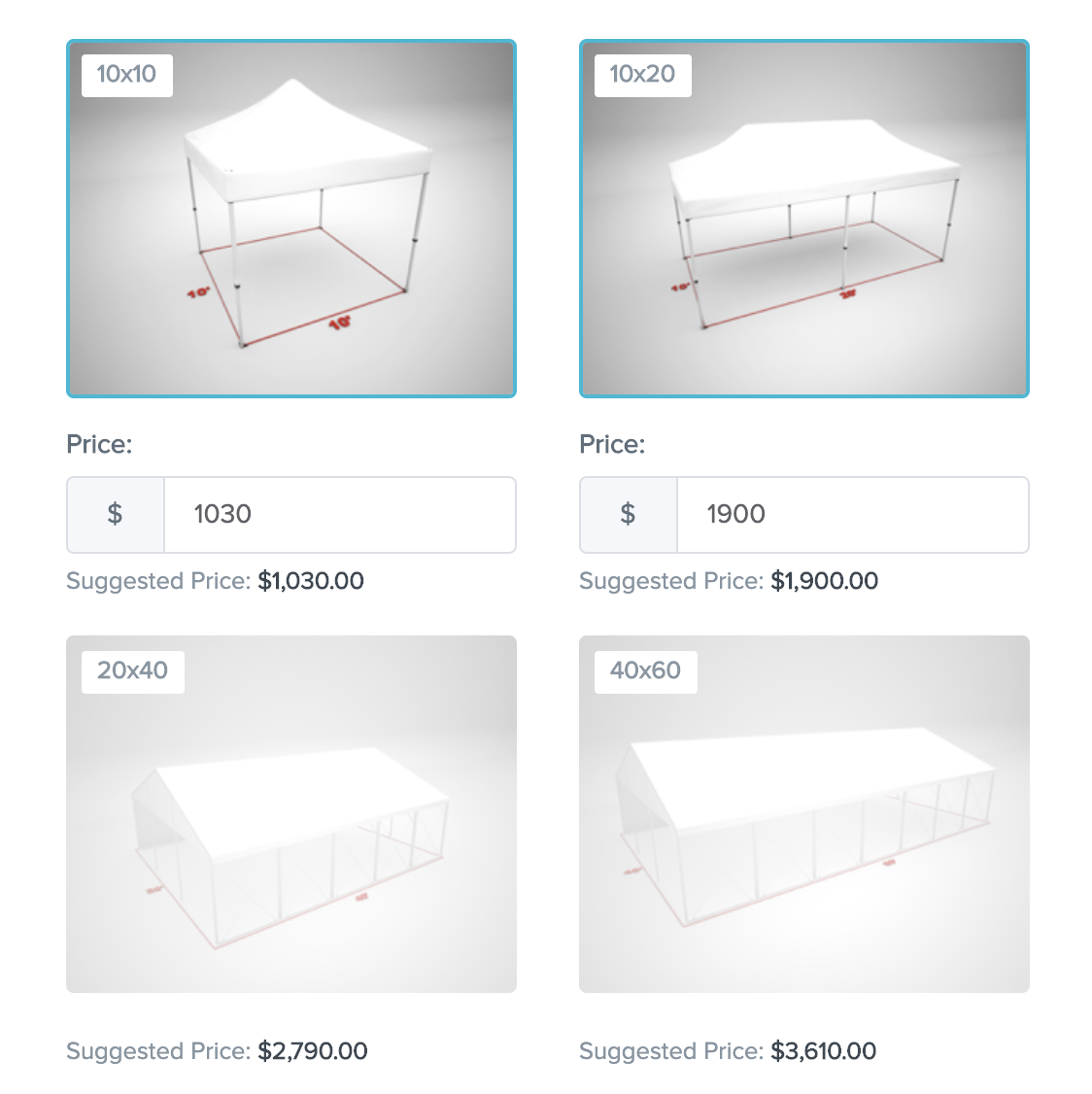 "Recess has given us a better sense of what our sponsorships are worth compared with the market rate. We utilized their pricing algorithm last year to price our booth sponsorship and were able to make an average of $1200 more per sponsorship sold, while attracting more booth sponsors than we ever had."
Chad Novak, Dillo Day Corporate Relations Director
3. Be as thorough and complete as in your event listing.
Description
Your event listing is your one and only chance to put your event in front of 100+ major brands at once on the Recess platform. There are over 1000 events currently listed on Recess at universities across the US. How can you stand out? The two best ways to highlight your event are a comprehensive description and a good photo.
Your event description is the place for you to sell yourself to a brand. What is special about your event? Why should they choose you over the other events taking place across the country on the same day? Take the following two real event descriptions for example - which event would you rather be at?
The Welcome Week Ball (Incredi-Ball) is the finale to NYU Welcome Week , which is a week-long program featuring over 500 events for our incoming student population of 6800+ new students. We take over our Kimmel Center for University Life (60 Washington Square South), and host two DJ rooms, a food room, a live music room, and a vendor room. The night features DJs, student and professional artists, free food and drink, and free merchandise and services from partnered vendors. We typically have almost 5,000 students attend the event over the course of the evening.

This is a high energy event for entering students held during our Welcome Weekend
Photo
The second way to highlight your event is with an accurate photo. Take this opportunity to allow a brand to visualize themselves at your event. A picture of the entire event or of the vendor area is much more compelling and gives a better idea of the event experience than a picture of two or three students who seem to be enjoying themselves.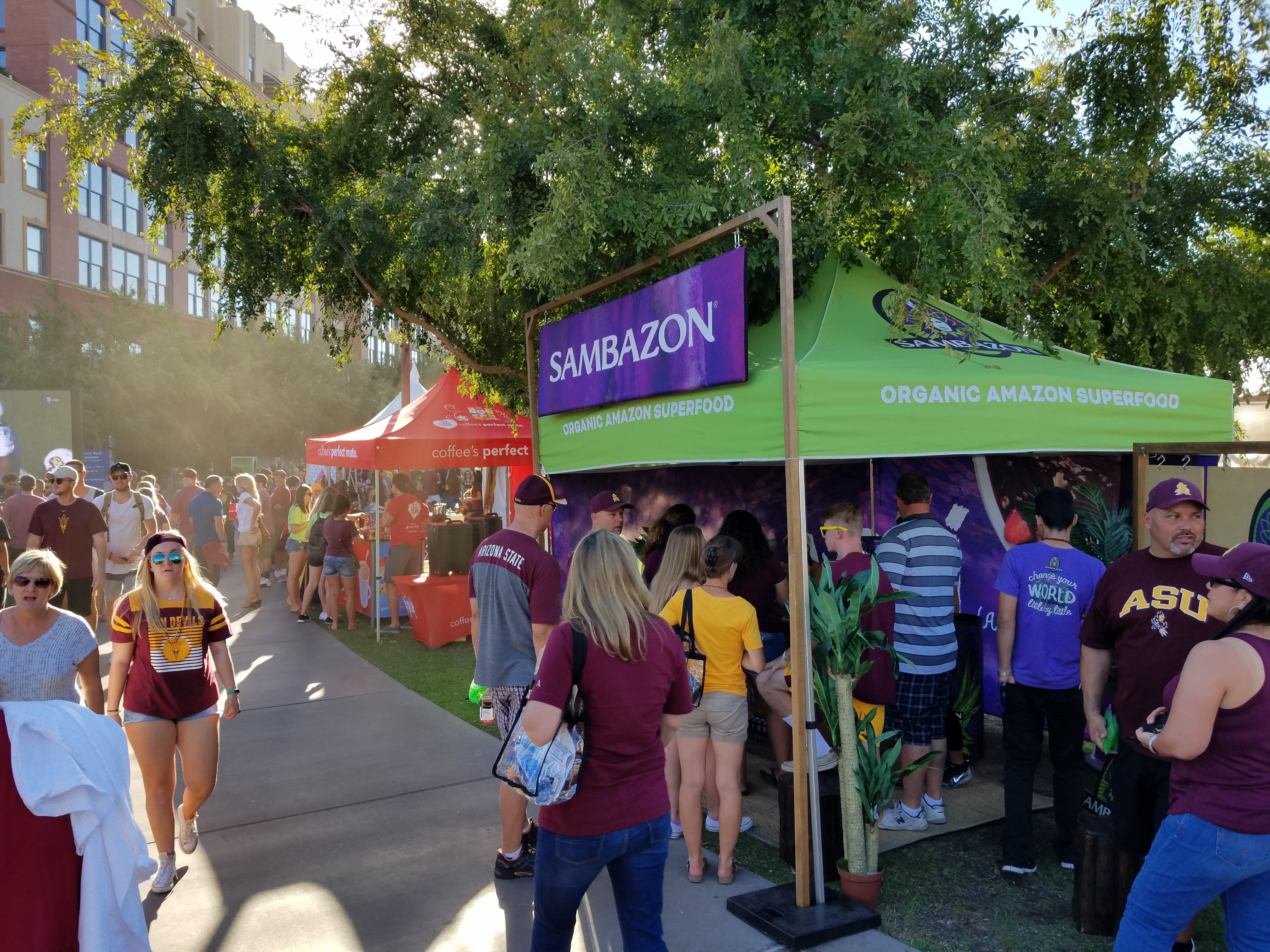 4. Complete the entire event form.
The Recess event form is broken down into two parts - required information and optional information. The required information includes things like date, time, attendance, event description, and sponsorship space available. These are thing that brands NEED to know in order to determine whether your event is A fit.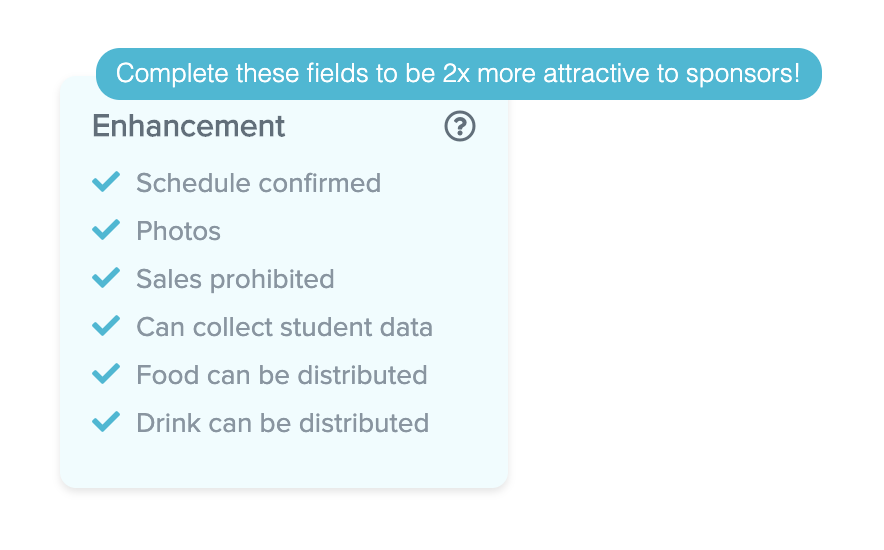 The optional information includes things like rules, restrictions, and preferences. There are things that brands LIKE to know in order to determine whether your events is THE BEST fit. Here is where you will list things that are very helpful to sponsors like whether you have a Coke or Pepsi pouring agreement, what restrictions are in place around serving food and beverages, and other information that is important to a lot of brands. Completing the optional information has resulted in a 2x higher likelihood that your event will receive a sponsorship offer.
5. Under Promise and Over Deliver
This tried and true tip can apply to just about any dealing - whether it be in business or in life - and it's as simple here as it is everywhere else. A remarkable experience will ensure that brands continue returning to campus.
Follow these five steps, and you'll be on your way to winning more sponsorships and joining our top performers on Recess in no time. Give them a shot and publish a new event right now.