Problem: The college event sponsorship planning process is often inefficient and unclear for brands.
LifeAID is the leading manufacturer of premium nutritional products for active lifestyles. The company was recently included on Inc. 500's list of fastest growing companies. Among its cross-channel marketing initiatives is college event sponsorships in order to reach Gen Z consumers who are just beginning to explore brands that they'll remain loyal to as they enter adulthood. LifeAID sponsors approximately two events per month.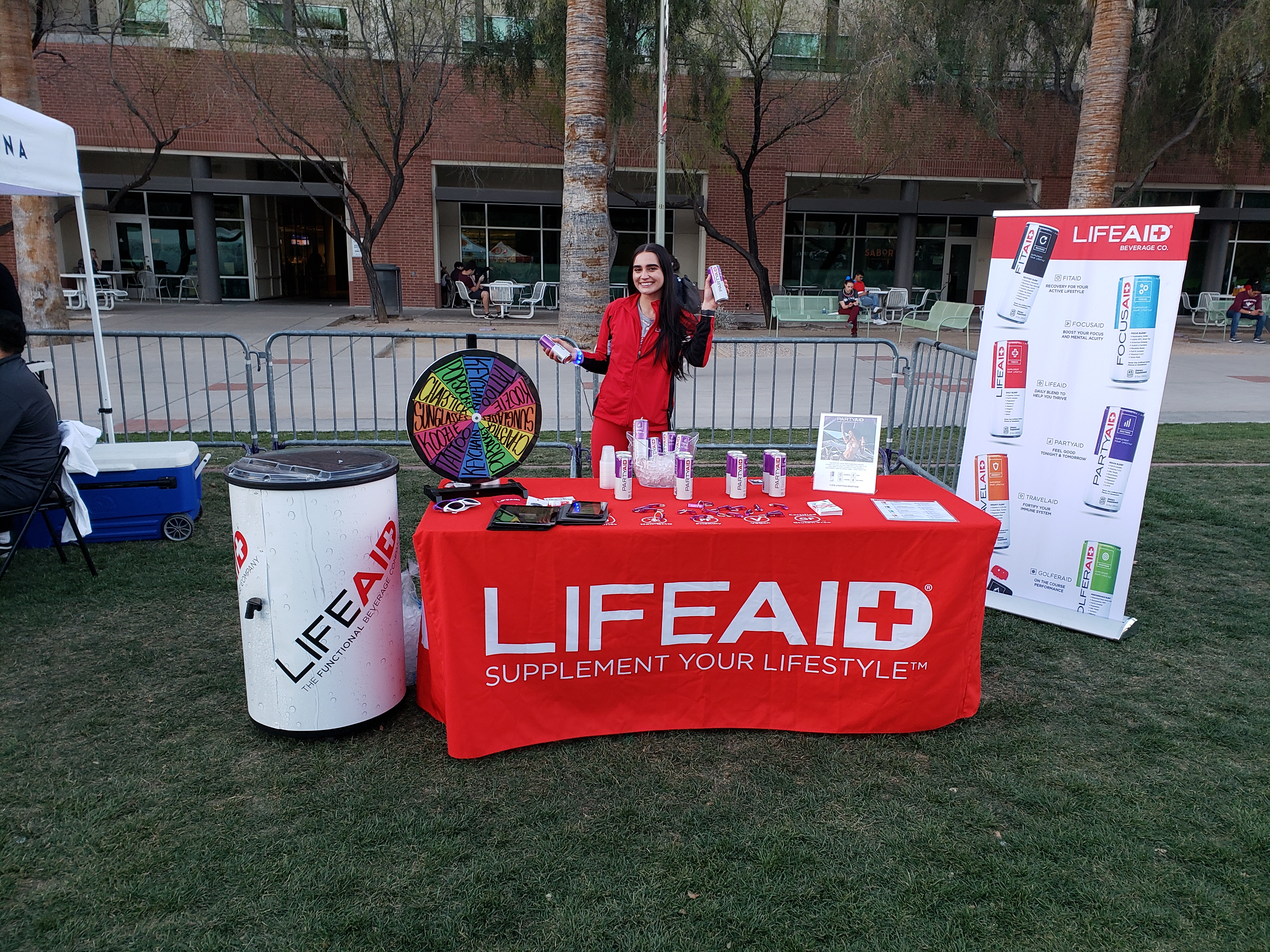 Not only is navigating event sponsorships on college campuses a non-linear, lengthy process that varies from school to school, finding popular college events to begin with can be difficult too.
I wouldn't be able to just find them

[the events] by googling it.

[RECESS] knowing

the events that are happening, really helps.

"

- Ana Lamanna, National Field Marketing Manager at LifeAID
Solution: LifeAID leveraged the RECESS platform to identify, secure and coordinate college event sponsorships that matched the company's business objectives and target audiences.
Direct access to thousands of events
Before working with RECESS, Ana spent 12.5 hours searching for and reviewing each potential event to sponsor. With RECESS, she was introduced to thousands of college event organizers all in one place, removing the need to search for individual events completely.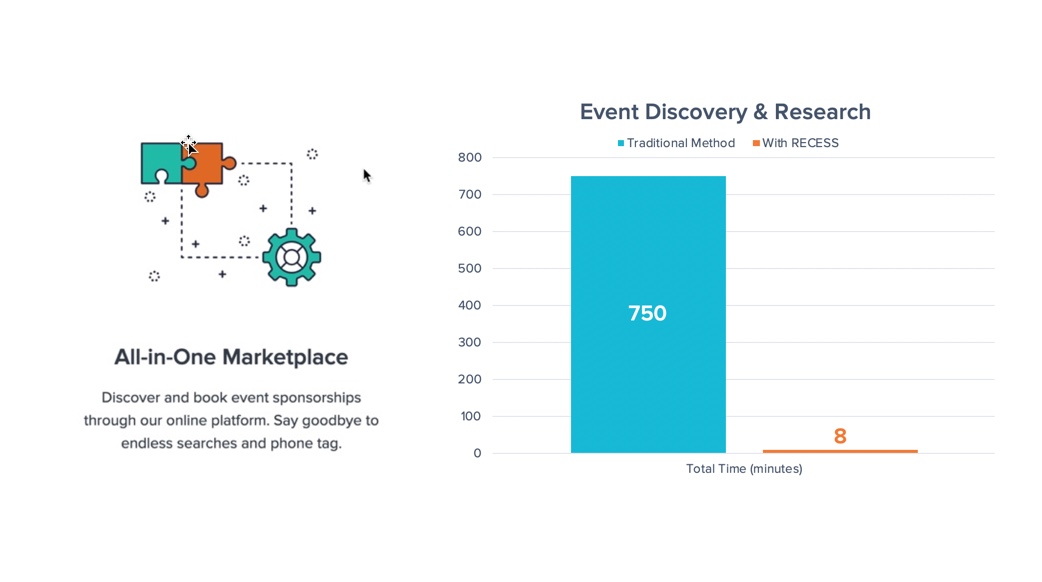 The average time spent reviewing each event to sponsor was reduced to 8 minutes.
Streamlined logistics, contracts, and payments
Another key pain point that Ana experienced was the tedious communication process discussing logistical details for the event sponsorships. It was long, drawn out and involved many ongoing conversations across multiple stakeholders before landing on contract terms and executional details that all parties agreed on. Ana spent approximately nine hours on finalizing contracts, onboarding payees and advancing logistics for each event.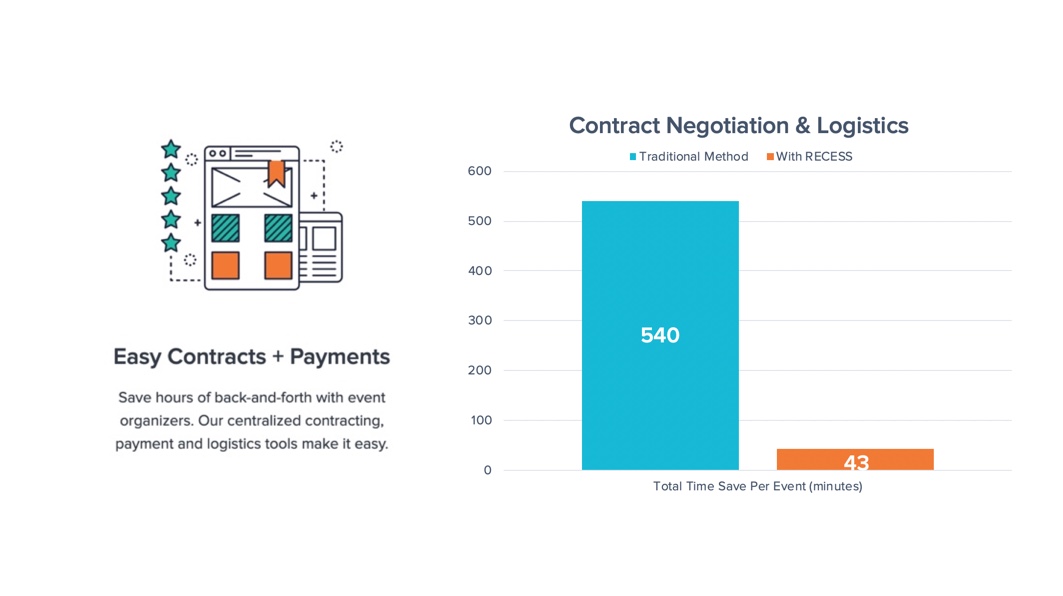 With RECESS' centralized contracting, payments and logistics platform, contract finalization and logistical planning for each event was reduced to an average of 43 minutes.
LifeAID Events Sponsored Through RECESS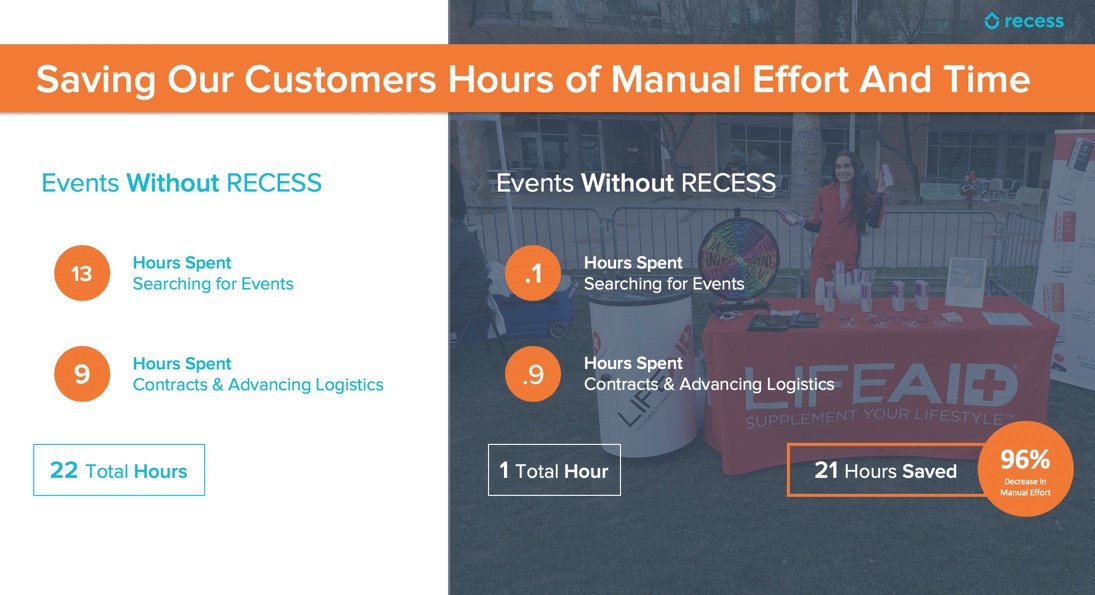 Say hello to learn more at Recess.is and see how we can connect you with students nationwide and simplify the event sponsorship process.